Angela Hou is a contemporary jewellery designer/maker in Taipei, Taiwan. She graduated with her Master's degree from the Royal College of Art in 2018, gaining a distinction for her dissertation. Previous achievements include a BA in Jewellery and Silversmithing Design (Glasgow School of Art, 2016) and an exchange programme at the Rhode Island School of Design (2015).
Born in Taiwan but educated across Asia, the USA and the UK, Angela has an extensive knowledge of both analogue and digital art. Her work is minimalist and fluent in shapes, drawing inspiration from historical artworks, contemporary sculptures and calligraphy brushstrokes. These varied tributaries transmute into her different jewellery collections.
Angela's jewellery has been exhibited in London and Glasgow, and further afield in Germany, Italy and Greece. A desire to create unique and innovative jewellery prompted her to found ANG Jewellery in 2021. She works from her studio-shop in Taipei, continuously expanding her collections and creating bespoke commissions.
ANG's first shop is located at near Zhishan metro station and open for appointment. 
To follow our latest news, please follow us on our Instagram @a.n.g.jewellery and Line Official Account @ang.tw .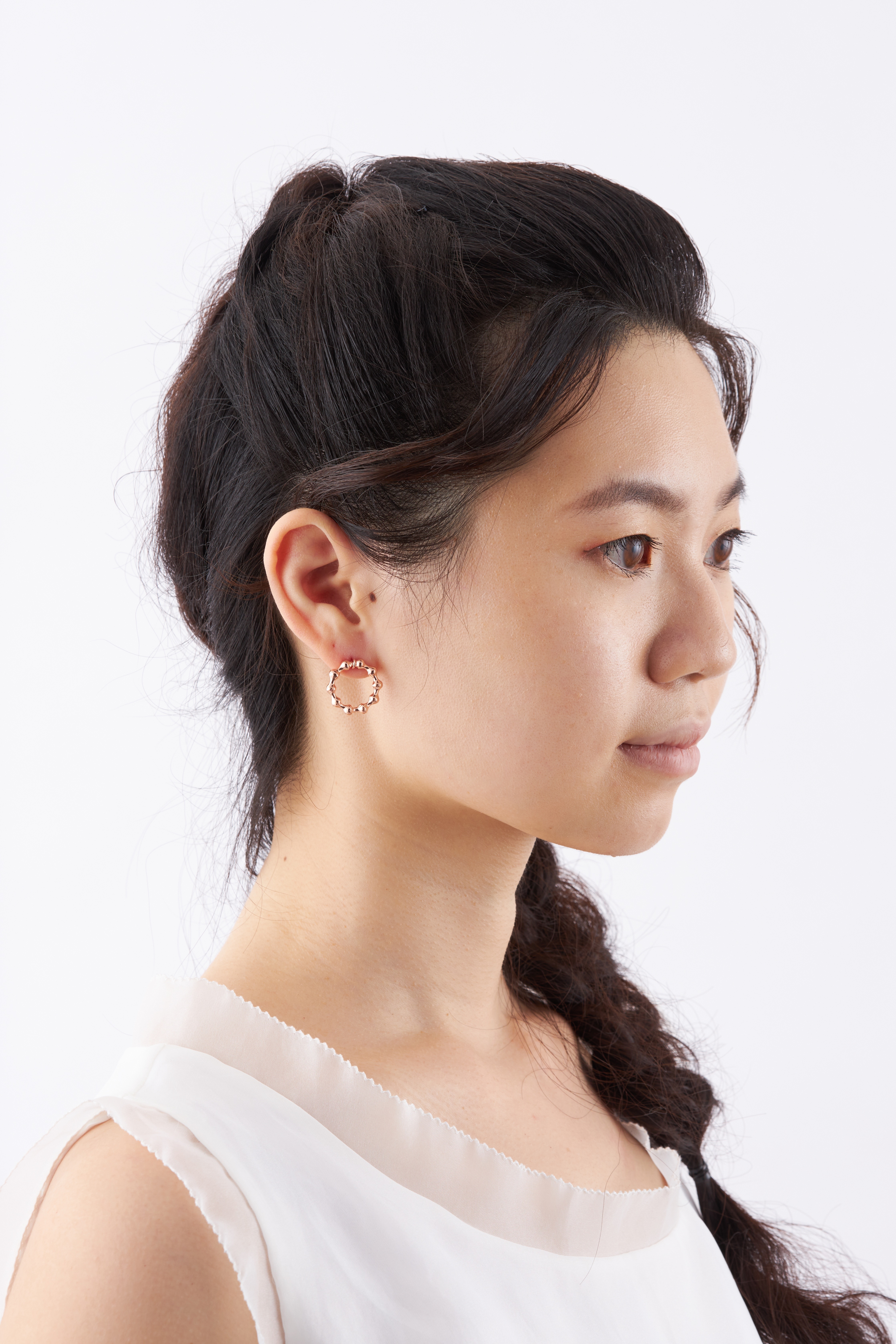 Education
2019-: Bishopsland Educational Trust – Jewellery and Silversmithing
2016-18: Royal College of Art – Jewellery and Metal, MFA, distinction in dissertation
2015: Rhode Island School of Design – Jewelry+Metal, Exchange programme, 3A-s
2013-16: Glasgow School of Art – Jewellery and Silversmithing Design, BA (Hons), 2:1
Awards
2020: Selected in finalist in AMBERIF Design Award, Gdansk, Poland
2018: Selected in finalist in Athens Jewellery Week, Athens, Greece
2016: Student Finalist in Gioielli in Fermento, Italy
2012: Awarded The Best Student Prize at the International East-West Art Award Competition, UK 2010: Awarded Silver Prize in a Senior Maths Competition, UK
2003-10: Awarded a Distinction (on five national occasions) in Chinese calligraphy, Taiwan Exhibitions
(coming) Aug 2020: AMBERIF Exposition 2020, Gdansk, Poland
May 2018: Athens Jewellery Week, Athens, Greece
March 2018: Schmuck group exhibition, Perfect Stranger, Munich, Germany
March 2018: Schmuck group exhibition, I Believe, Munich, Germany
2017: Injured Objects, solo exhibition at the Royal College of Art, London, UK
2016: To Reveal or to Conceal, New Designers Exhibition, London, UK
2016: Degree Show, Glasgow School of Art, Glasgow, UK
2016: Wait, Gioielli in Fermento, Italy
2012: This is Not a Tree, International East-West Art Award Competition, London, UK
Qualifications
2018: Introduction to Western European History of Art Certificate, Imperial College, UK
2017: Introduction to Roman and Greece Art History Certificate, Imperial College, UK
2016: Introduction to Modern Art and Design Certificate, Imperial College, UK